WIDOWHOOD WORKSHOP
The congregation at LaVergne supports the Widowhood Workshop Ministry founded by Dean Miller. Brother Miller travels throughout the year to congregations and cities across the united states to raise awareness and minister to those who have lost during their life.
For more information regarding the Widowhood ministry, click on the links below.

RUTHERFORD CO. WIDOWHOOD MINISTRY
We take widows and widowers very seriously. This ministry is open to anyone in the area that is interested in participating in our monthly fellowship meals, and newsletters as well as building relationships with others in Christ.
The congregation at LaVergne hosts these fellowships for any widowed person in the area.

Food Pantry
Open Mondays –
10:00AM to Noon
If you have questions concerning this ministry, please contact our church office at (615) 793-6312

Tuesday/Thursday Preschool
Our pre-school program meets every Tuesday and Thursday during the school year from 9:30 am until 2:00 pm (September until May). In the program, children experience a Christian environment and learn basic educational lessons and Bible stories and participate in arts and crafts while also learning to interact with other children in a school setting. Our teachers are members of the congregation and they do a wonderful job of providing a warm and loving classroom setting for each child.
If you would like more information on the program please click on the links below

Bus Ministry
Every Sunday morning and Sunday evening, our bus goes throughout LaVergne picking up anyone who would like to attend services. After services, riders will be taken back home also. Our riders consist of families, single adults, and children. All of our drivers have attended safety and bus training classes and have their Tennessee Certified Driver's License.
If you or any member(s) of your family would like to ride, we would love to have you! You can request a ride by clicking on the link below or by calling our church office at (615) 793-6312.

MEALS ON WHEELS
On the first and third Wednesday of the month, we participate in Meals on Wheels where we serve lunch to members of our community during times of sickness, surgeries, deaths and other events. If you or someone you know could use a good hot meal delivered to your door twice a month, please let us know. We would love to serve you!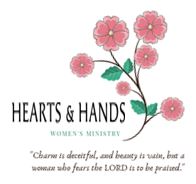 Hearts and Hands
All the ladies of the congregation have the opportunity to work together in fellowship and serving others.
The group meets monthly to enjoy a meal, a devotional, and work on specific community outreach projects, all in an effort to be an encouragement to others. There are many areas of work that they participate in, giving women of every background and talents the opportunity to serve.

Youth Group
We are a group of dedicated teens (7th -12th grade) striving to be more like Jesus every day, and a positive influence on others all for His glory.
We believe that teenagers are awesome, but are sometimes easily influenced by the negativity in our world today. Our goal is to create a positive and encouraging environment
so that teens may thrive in their relationship with God. We do a ton of stuff so get ready!!! From Bible studies to laser tag, singing to youth rallies, camps to theme parks, you name it, we do it! If you want to be involved with our group, we would love to have you.
Come visit us Sunday or Wednesday and ask about our upcoming events. We would love for you to grow deeper in Jesus with us!

O.W.L.S.
We have many Older Wiser Learned Souls (including those 50+) to join us for activities. This is to give opportunities to get to know one another better and enjoy the fun and fellowship with a group of individuals that are at a similar place in life. Activities include going out to eat, trips to local attractions, and providing service to others in need. Please offer up any other suggestions for activities that you may have and the organizers will do their best to make it happen.