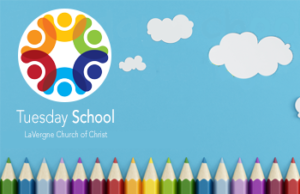 In-person registration begins August 11th from 9:30am to noon.
Classes begin September 8th
To register, call

615-793-7154
The LaVergne Tuesday/Thursday school offers classes for children one to four years of age. Our teachers strive to create a warm and friendly Christian environment that promotes learning and friendships. Our students will develop important relational skills and learn basic educational building blocks necessary for success in school. They will learn the alphabet, numbers, and shapes along with bible stories, songs and more.
Classes meet every Tuesday and Thursday from 9:30 am until 2:00 pm during the school year beginning September 8th. Registration can be completed by clicking the link below or by stopping by our church offices Monday through Friday between 11:00 am and 3:00 pm. If you would like more information, feel free to call and leave a message or email our Director and she will be happy to answer all of your questions.
Registration fees must be included with application. If you choose to complete the application online below, please mail your payment to the church office at:
LaVergne Church of Christ
C/O Tuesday/Thursday School
244 Old Nashville Highway
LaVergne, TN 37086